Is the Hot Market Starting to Cool Off?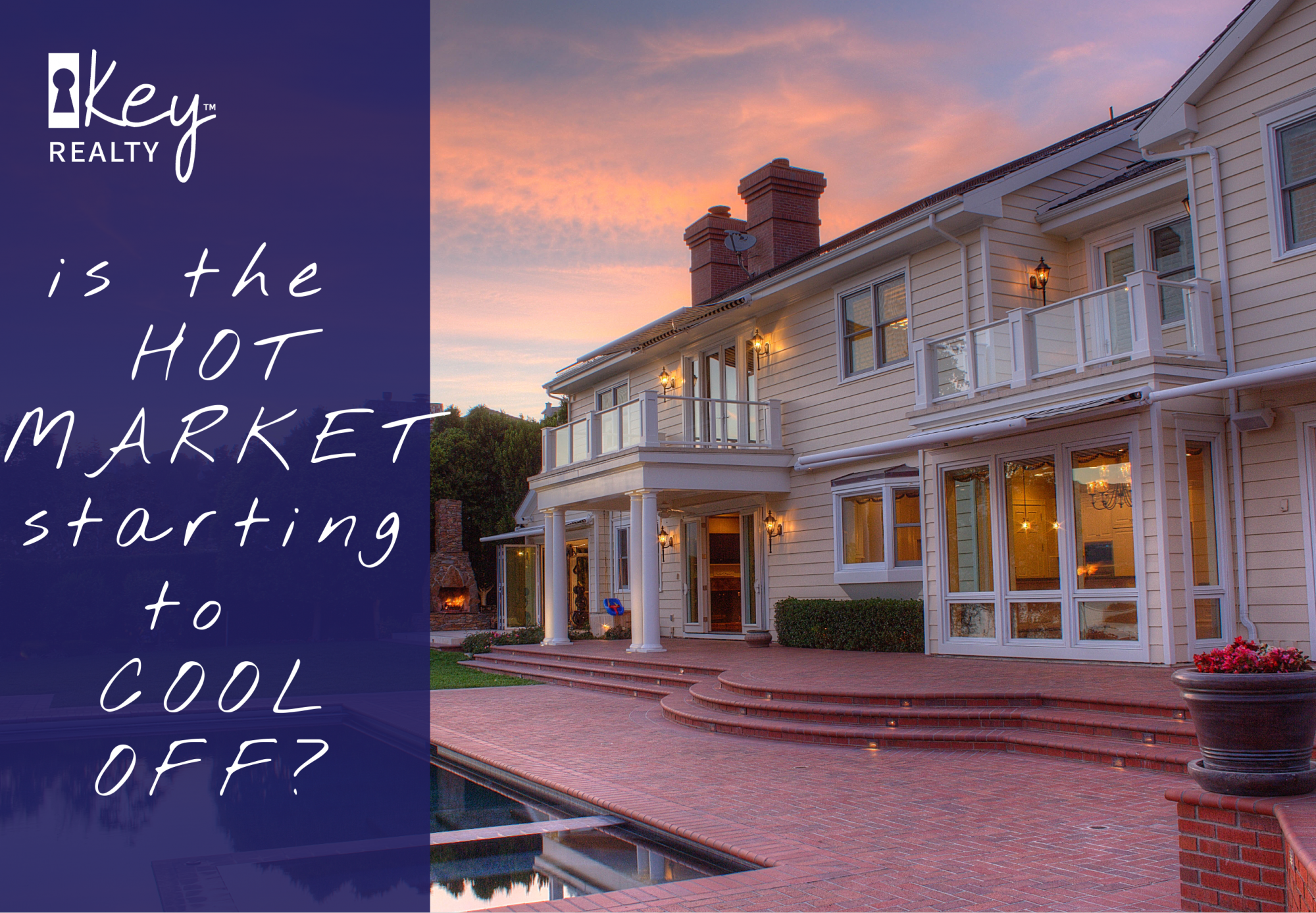 ---
The short answer? Possibly!
In Knox County, specifically, we are experiencing a slight cooling off compared to the chaos of the spring market. In the second quarter (April-June, 2021), home buyers were paying 2% over asking price on average. That's a significant jump from 0.4% that we saw in the first quarter of 2021.
In the third quarter, however, that number has dropped to .06%. The quarter is not over, but that drop is a huge relief for the buyers who are competing for listings currently.
So what is contributing to this decrease? Well, we think there are 3 big factors:
Buyer fatigue after the spring market caused a lot of buyers to call it quits on their home search.

 

Many would-be buyers wrote on multiple properties without securing their next home. Without an inventory shift, many have decided to wait until the market is less competitive.
Buyers went on vacation.

 

A lot of Americans vacationed in July, after being pent up in their homes for 18 months. This means less showings, less offers, less bidding wars, etc.
School is starting.

 

It is very normal to see seasonality in the real estate market. With the chaos of the back-to-school weeks, many families are not prioritizing their home search as highly as they were in spring or early summer.
You might be asking, does this drop affect home values? The answer is no. Homes are still appreciating. According to the S&P CoreLogic Case-Schiller Indices, appreciation rates skyrocketed this spring, and the data shows that home value appreciation hit a record high in both April (14.8%) and in June (16.4%). Further, the nation is on track for a third, consecutive record-breaking month in July with an appreciation rate of 17.2%.
So what we're potentially seeing in this early third quarter is not a decrease in home values, but likely appreciation at a slower rate.
What's the bottom line here? Well, for buyers, it's important to remember that you will still likely need to pay over asking price to compete. While you may not experience the extraordinary bidding wars that we grew accustomed to in the spring, any positive rate is an indicator of bidding wars.
For sellers, if you're still wanting higher profits, it's time to shift perspective. Because the market is cooling off a bit, presentation is really going to matter. In order to protect your position to receive multiple, strong offers, you will want to make sure your home is one that many buyers have to have. A few months back, a sign in the yard was all it took to get multiple offers. But now, you really want to focus on things like staging.
Of course, the most important advice we can give is that you find an agent who is in tune with what is happening in your local market!
If you have any questions, please feel free to reach out to our team at johnyoderteam@gmail.com.
Until next time,
Cassie Johnson
Key Realty - John Yoder Team